Holiday Search
Start your holiday search for accommodation to Santorini here:

SANTORINI WEATHER


USEFUL INFORMATION
CURRENCY
BEST SANTORINI COASTS

Newsletter
APARTMENTS KAMARI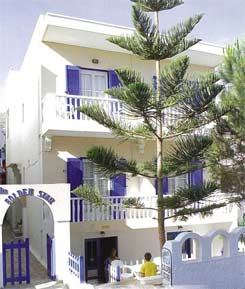 Place :
KAMARI
Classification :
2 KEYS
Accommodation Type :
Apartment
Villa Kamari Star
Authorized Licence by Greek Ministry of Tourism and Greek Tourism Organisation


Tel
+30 22860 31897

Address Details
Address:
Kamari Santorini Cyclades
Zipcode:
84700
City:
Santorini
Villa KAMARI STAR is family-run affordable pension in KAMARI beach in Santorini featuring 16 rooms and 2 apartments .
It is located at the centre of the famous KAMARI beach, just 80 meters far from the sea.
All the services the visitor may require arenąt further than 100 meters away: Bus stop, super markets, bakeries, restaurants/bars/clubs, Cafeterias, motorcycle/car rental offices, etc. Villa KAMARI STAR at kamari beach
Is the right choice for your affordable holidays in Santorini.
Image Gallery click images to enlarge


MAP