Holiday Search
Start your holiday search for accommodation to Santorini here:

SANTORINI WEATHER


USEFUL INFORMATION
CURRENCY
BEST SANTORINI COASTS

Newsletter
APARTMENTS FIRA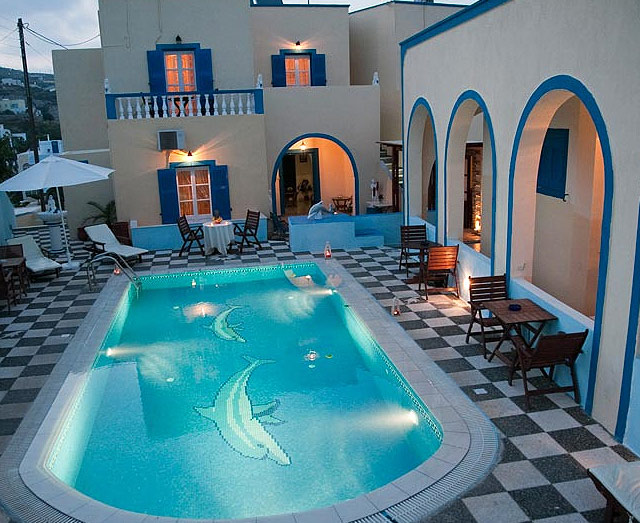 Place :
FIRA
Classification :
3*
Accommodation Type :
Apartment
Alizea Villa
Authorized Licence by Greek Ministry of Tourism and Greek Tourism Organisation


Tel
+30 22860 23051

Address Details
Address:
Fira Santorini
Zipcode:
84700
City:
Santorini
Alizea Villa is a premier choice for budget and comfortable holidays in Santorini, one of the worldós most vibrant destinations. Ideally located in Fira the capital of the island, our small family-run hotel is offering modern amenities and facilities such as the ultra-clean swimming pool along with a "friendly touch" service.

Alizea Villa provides our guests with airy and spacious accommodations for couples, families and singles in order to enjoy your stay and escape to your own private island hideway! Enjoy all the comforts as you are at home in any of our rooms and spend endless retreat time at the pool with a glass of local wine.

Accommodate your desires during your stay in the exceptional Santorini by selecting Alizea Villa – the ultimate restful setting of the island – and leave routine and world behind.
Image Gallery click images to enlarge


MAP