Holiday Search
Start your holiday search for accommodation to Santorini here:

SANTORINI WEATHER


USEFUL INFORMATION
CURRENCY
BEST SANTORINI COASTS

Newsletter
APARTMENTS FIRA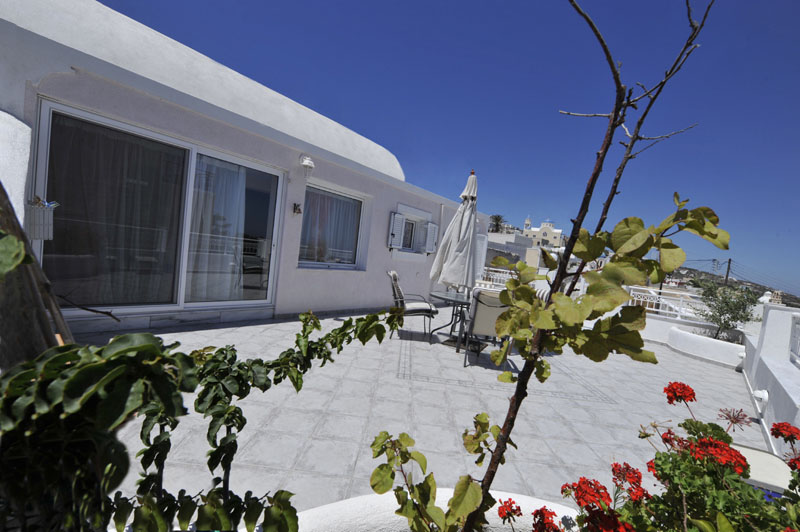 Place :
FIRA
Classification :
2 KEYS
Accommodation Type :
Apartment
Georgia Studios
Authorized Licence by Greek Ministry of Tourism and Greek Tourism Organisation


Tel
+30 22860 25275

Address Details
Address:
Fira
Zipcode:
City:
Fira Santorini 847 00

Fax
+30 22860 25275

Site
www.venere.com/apartments/fira/georgias-studios/

Comparing Fira 3 star apartments for your stay on Santorini? Consider what Georgia's Studios can offer: affordable 2 person and 3 person studio apartments in Fira on Santorini, near the main square of the capital city.

Georgia's Studios consists of 4 studio apartments for 2 people and 4 studio apartments for 3 people. These pretty, individually decorated apartments are air-conditioned, and each one has a kitchen equipped with a refrigerator, coffee machine, and stove. Free parking is available.

Georgia¢s Studios is located near the main square of Fira, called Plateia Theotokopoulou, with shops, a bus station, and a taxi station. Among the many popular cultural attractions are the Santorini Archaeological Museum, the Museum of Prehistoric Thira, the Folklore Museum of Santorini, and the Megaro Gyzi Museum. Significant religious buildings include the Orthodox Cathedral Church of Metropolis and the Catholic cathedral.
To reach the port of Fira, you can ride the cable car down the side of the caldera or walk the steep Z-shaped footpath.


Image Gallery click images to enlarge


MAP